organic superfood Chocolate!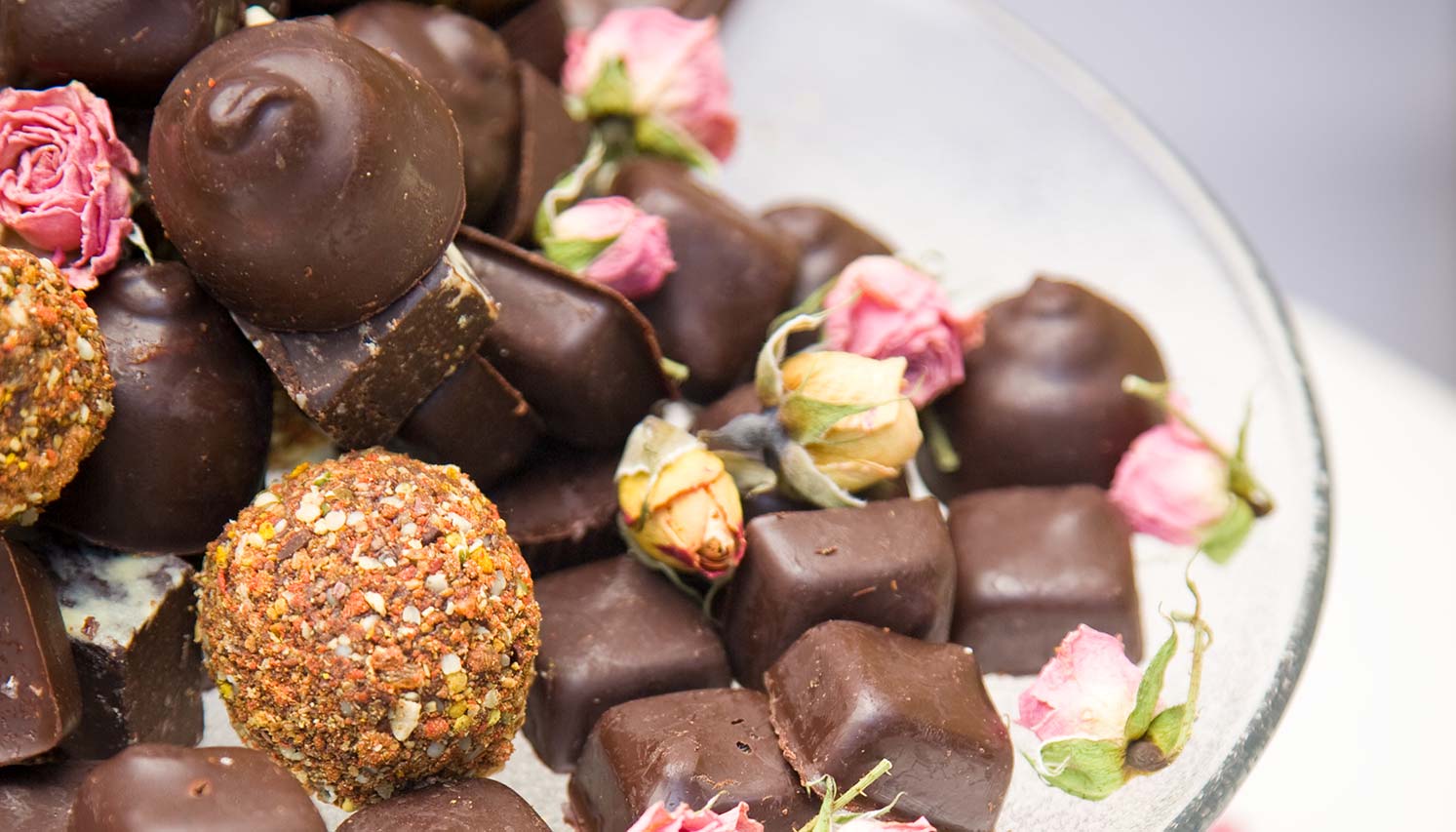 Greetings, Chocolate Lovers!
We are the Silvermoon Chocolate family - an Asheville-based company built upon the vision of Aradhana Silverman and her mission to share the uplifting magic of pure, organic, unroasted, handmade-with-love chocolate.
We are a family owned, and Woman-led, small-batch artisan chocolate kitchen, dedicated to providing the most deliciously decadent, fair-trade, organic superfood-enriched chocolate products...
At Silvermoon Chocolate, each of our chocolates are handcrafted from the finest possible ingredients- organic, raw, dairy-free, and nutritionally intact.
Artist, Chocolatier, and Feel Good Foods Expert, Stacey Aradhana Silvermoon has created these alchemical blends of superfoods that invigorate the palate as well as uplift the spirit through the magical properties of unroasted cacao! Her medicinal chocolate creations are delicious, innovative, nutritious, and sure to put a smile on your face.
Experience the bliss and share it with someone you love!*
Visit our Store to purchase online or signup to become a Wholesale distributor.
Cacao
Cacao has been used for centuries and was considered sacred and precious to many ancient cultures, including the Mayans and Aztecs. It was sometimes used as an offering to their gods, and therefore, the scientific name later became Theobroma, which literally means, "Food of the Gods." The small seeds from the cacao tree, native to the deep tropical regions of the Americas, are the key ingredient in our beloved chocolate, and have brought such decadence and enjoyment to our lives. We are blessed to be able to experience the pleasures of chocolate on a deeper level because it is now available in it's unroasted form, thereby preserving more of the nutrients, enzymes, and pleasure enhancing properties of cacao!
This is our Vision:
Let food be thy Medicine and Medicine be thy Food!
While we honor and support the numerous artisans and companies now working with organic and fair-trade, roasted cacao, due to the nutrient loss and damage to fatty acids that can occur in the roasting process, we've prioritized using naturally fermented yet unroasted cacao. We envision a world in which the modern concept of chocolate as a sugary candy or guilty pleasure evolves to embrace the full potential of its natural state . At Silvermoon Chocolate, we know Chocolate in its un-roasted, minimally processed form, packed full of essential minerals (incl. magnesium, iron, calcium), antioxidant flavinoids, intact fatty acids, vitamins, protein and fiber, not to mention its well-documented effect on brain chemistry and cardiac health. The ancient traditional Mayan, Olmec, and Aztec use of cacao as a sacred heart and spirit medicine has now been proven by modern science!! Aradhana has alchemized and perfected a blend of cacao, coconut, and almond butter, over 20 different herbs and superfoods, with a touch of honey and bee pollen to create our flagship Medicine Balls, among other delightful Silvermooon Chocolate creations to bring forth the bliss and benefits.
One of the saddest things about creating a chocolate business has been realizing the degree to which this industry has remained rooted in the exploitative colonial system from which it was born, with massive plantation-style cacao farms, many companies still utilizing unethical labor practices in their supply chain, as well as the modern blights of petrochemical pesticides and fertilizers in standard growing procedure. Many of these workers have never even tasted the final product! Add to that poor quality cacao, refined sugars, additives, and other toxic ingredients, and that's what most people know as chocolate!